Hello again! This morning Stormy Smith made a big announcement!
She just announced the title of her THIRD book in the Bound Series! Ahhh! Who else is excited?! And BONUS! She also showed us the cover!
*Drum roll*
And the title is BOUND BY PROPHESY!  
And what the cover will look like!
I'm currently reading the second installment Bound by Spells and have of course read Bound by Duty.
---
Bound by Duty: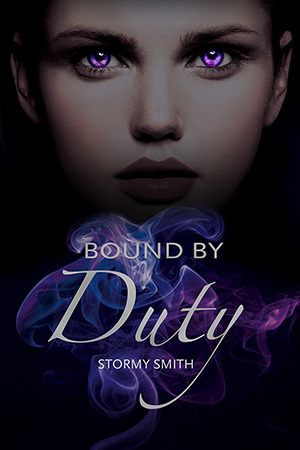 Summary:
Amelia grew up in a world of half-truths. She knows she's an Elder but has no idea what that means. Her father reminds her daily that she must maintain control but he refuses to explain why. Even worse, she's betrothed to the prince of the Immortals and she doesn't even know his name.
Finally breaking free to live a few normal years at a community college, the last thing Amelia expects is to find her best friend in a cheeky Southern girl and to fall for a self-assured human who sees her for who she is and not what she'll be.
As she learns more about herself, Amelia realizes the line between love and duty is a thin one. As her power continues to increase exponentially and her questions are slowly answered, Amelia must make the ultimate choice. The question is, will her head or her heart win the battle?
My review 
---
Bound by Spells: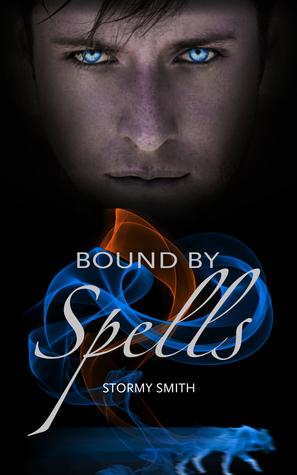 Summary:
Aidan Montgomery hadn't been prepared for Amelia Bradbury to walk in and then out of his life. He also hadn't expected to find the powerful magic hidden deep within him for the last nineteen years, but he's embracing it — finding more control and more answers every day. Now, with the help of Amelia's best friend, Bethany, Aidan is on a quest to understand his destiny and find Amelia.
Amelia decided to stand by her duty, which meant walking away from her first chance at love. Trapped in Cresthaven at the Queen's mercy, she spends her days with Micah — an ally she still holds at arm's length — struggling to manage her heartbreak while keeping her mind focused on the task at hand. As she continues to unlock the secrets of the Keeper power, Queen Julia's true motives reveal themselves, forcing Amelia to decide, yet again, how much she's willing to sacrifice.
Will Aidan get to Amelia before it's too late, or will the very power that sustains them keep them apart?
My review: coming soon!
---
And there you have it! Be sure to check them out on Goodreads! They are available on amazon!