So I realized that there are so many books that have come out that I really want to read.[LIKE REALLY WANNA READ SO BADLY HENCE THIS IS IN ALL CAPS TO EMPHASIZE HOW BADLY I WANT TO READ THEM!!!] I'm goingt to be telling you all about three recently released books that I really want to get my hands on! This is in no particular order! So, let's begin!
#1. Red Queen by Victoria Aveyard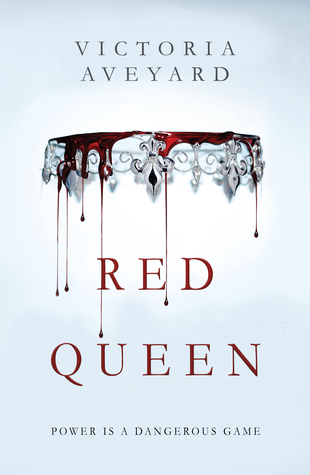 Goodreads Summary:
The poverty stricken Reds are commoners, living under the rule of the Silvers, elite warriors with god-like powers.
To Mare Barrow, a 17-year-old Red girl from The Stilts, it looks like nothing will ever change.
Mare finds herself working in the Silver Palace, at the centre of
those she hates the most. She quickly discovers that, despite her red blood, she possesses a deadly power of her own. One that threatens to destroy Silver control.
But power is a dangerous game. And in this world divided by blood, who will win?
I have heard so many great things about this book in the booktuber community and on instagram. This one was released on February 10th and I'm dying to read this one soon!
#2. A Court of Thrones and Roses by Sarah J. Maas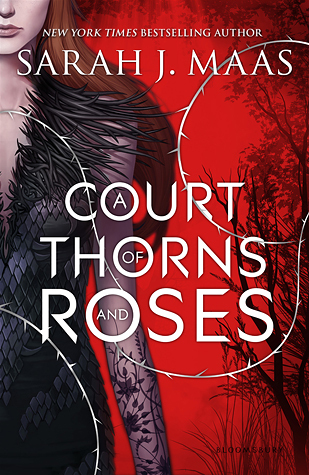 Goodreads Summary:
When nineteen-year-old huntress Feyre kills a wolf in the woods, a beast-like creature arrives to demand retribution for it. Dragged to a treacherous magical land she only knows about from legends, Feyre discovers that her captor is not an animal, but Tamlin—one of the lethal, immortal faeries who once ruled their world.
As she dwells on his estate, her feelings for Tamlin transform from icy hostility into a fiery passion that burns through every lie and warning she's been told about the beautiful, dangerous world of the Fae. But an ancient, wicked shadow grows over the faerie lands, and Feyre must find a way to stop it . . . or doom Tamlin—and his world—forever.
Perfect for fans of Kristin Cashore and George R. R. Martin, this first book in a sexy and action-packed new series is impossible to put down!
I'm just getting into the Sarah J. Maas and right now I'm reading Throne of Glass and really liking it! So I also want to get other books by this author! This book came out on May 5th!
#3. An Ember in the Ashes by Sabaa Tahir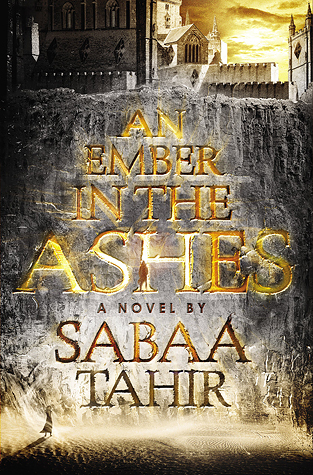 Goodreads Summary:
AN EMBER IN THE ASHES is a thought-provoking, heart-wrenching and pulse-pounding read. Set in a rich, high-fantasy world with echoes of ancient Rome, it tells the story of a slave fighting for her family and a young soldier fighting for his freedom.
Laia is a slave. Elias is a soldier. Neither is free.
Under the Martial Empire, defiance is met with death. Those who do not vow their blood and bodies to the Emperor risk the execution of their loved ones and the destruction of all they hold dear.
It is in this brutal world, inspired by ancient Rome, that Laia lives with her grandparents and older brother. The family ekes out an existence in the Empire's impoverished backstreets. They do not challenge the Empire. They've seen what happens to those who do.
But when Laia's brother is arrested for treason, Laia is forced to make a decision. In exchange for help from rebels who promise to rescue her brother, she will risk her life to spy for them from within the Empire's greatest military academy.
There, Laia meets Elias, the school's finest soldier—and secretly, its most unwilling. Elias wants only to be free of the tyranny he's being trained to enforce. He and Laia will soon realize that their destinies are intertwined—and that their choices will change the fate of the Empire itself.
I honestly haven't read the summary for this one, but I kind of want to keep it that way and go into it blind. I've heard nothing but positive things about this one and really want to give it a go.
---
-Amanda